I TRY TO CAPTURE THESE VAGUE, EVANESCENT IMAGES OF THE ISTANT AND PUT THEM INTO VIVID FORM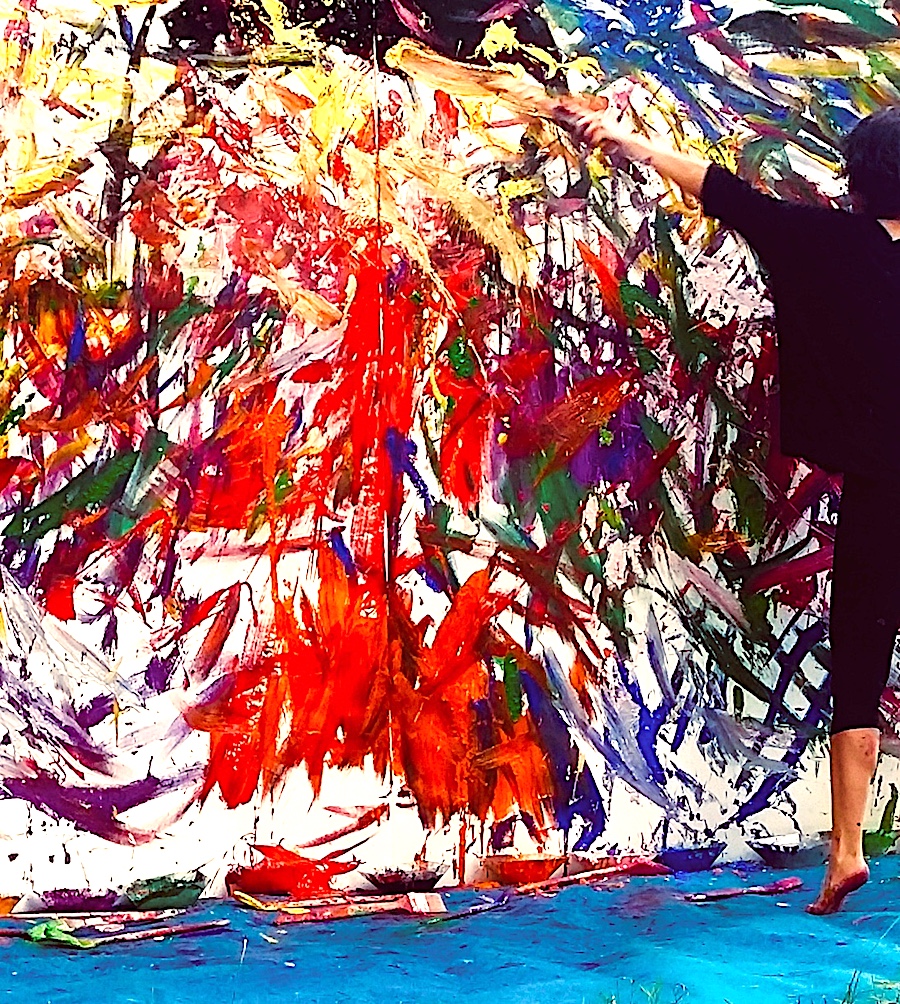 ACTION PAINTING
The large-format pictorial work is born before the eyes of the public, the movement of the performer and the pictorial fabric on canvas is built instantly, here and now, in a synaesthetic dimension with musicians, vocalists, dancers, actresses. The entire event takes on the characteristics of Concert, Theatre, Dance.
The entire Opera Concert captivates with its state of risk, a journey towards the unknown in continuous emotion and discovery, where the ability to instantly order the idea and the creative impulse live its eternal present.
Each Canvas is freely conceived in its absolute unknown, the Opera Concerto has its own basic supporting structure (text composition choreography) and mainly makes use of the experience of improvising and mutual trust between the artists, thus becoming a single act original and absolutely unrepeatable. Collaborations with musicians, dancers, vocalists, actors, artists with absolutely different languages ​​and poetics.
Canvases Sound installations and stages built within suggestive spaces, Villas Gardens Squares, Museums, Galleries, Theaters for Institutions Festivals Foundations Private Events in Italy France Germany England United States.
She creates Action Painting in collaboration with Communication Agencies (Filmmaster Art4Communication Louder) Public and Private Companies (Eni, Enel, QVC, Health Institutes, Banking Institute Foundations, University Ministries Telethon) Creating promotional video clips and large works on collectible canvas.